Are you looking for new homes for sale in or around communities in and around Somerset, Laurel Highlands, and Westmoreland County, PA.? Look no further than our scenic Fern Mountain development! Located near Seven Springs and Hidden Valley Resorts in the Laurel Highlands, this exciting site is the perfect place to experience the very best of mountain living. The Fern Mountain's real estate development is the perfect place to locate your new home construction project.
Steele Construction, Inc.
is proud to be developing this stunningly scenic location. Our new model home is now open to tour! See the photos below along with our gallery page, for more information give us a call.
Reasons to Live at Fern Mountain
The Laurel Highlands is a burgeoning area with a myriad of exciting local attractions. There's no shortage of things to see, eat and do in this thriving region. Here are just some of the benefits you will experience by living at Fern Mountain: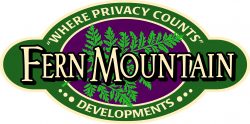 Unique engineering: Each of our Fern Mountain homes employs structurally insulated panels (SIP) that will increase your energy efficiency and reduce your utility bills. We also work directly with Heavy Timber Truss and Frame to source our natural wood supplies.
A burgeoning area: The Laurel Highlands region hosts a vibrant community experiencing a magnificent rebirth. Whether you're planning a luxury day at the Hidden Valley Resort or are hoping to spend the day skiing at Seven Springs, there's no shortage of activities near Fern Mountain.
Natural wonderland: When you live at Fern Mountain, your backyard is the great outdoors. You can experience Pennsylvania's pristine countryside with ease by investing in one of our lovely homes, which are situated with easy access to hiking trails, bike paths and so much more.
View Lots Layouts
Highlands Brochure Phase II Handout Fern Mountain Map
Purchase Your New Home Today
If you are ready to experience the very best type of modern mountain living, contact one of our friendly excavating and framing contractors today. Purchase from the best builders for new home construction in Somerset, PA. We'd be thrilled to show you around one of our beautiful, naturally inspired homes. Contact us at 724.593.7203 to learn more about our new homes for sale and schedule a tour of our Model Home!
Visit our rental website to rent our model home.
We rent out this model home to people visiting Laurel Highlands, Hidden Valley Resort and Seven Springs resort. We also offer free stays at our Model Home to clients that are in the process of purchasing a lot in Fern Mountain or building a timber frame.