Custom Home Builders in Somerset, PA
Since 1985, Steele Construction, Inc. has been providing high-quality building services to communities in and around Somerset, communities in and around Somerset, Laurel Highlands, and Westmoreland County, PA. Our construction contractors offer a wide range of services, from property development to rustic-style home construction. We are recognized for our attention to detail and friendly, professional representatives.
Our model home is now for sale! See the photos below along with our gallery page, for more information give us a call!
Construction and Development Services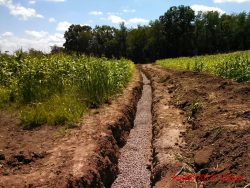 Steele Construction, Inc. is a full-service construction contractor and real estate developer situated in scenic Somerset, PA. Our company has been providing clients with high-quality construction and design services for more than 30 years. Our friendly associates are here to help guide our customers through each and every step of the custom-home construction process. We even have our own housing development, Fern Mountain, where we highlight country living at its finest. We are the premier custom home builders in Somerset, PA. Our professional representatives are here to share their expertise with you, and help you construct your dream home.
Our construction contractors provide a wide range of services, making us a one-stop shop for all of your construction needs. Our team of house builders specializes in building timber frame projects, meaning that you can experience the beauty of building with natural and locally sourced materials. Steele Construction, Inc. also offers excavation services and natural gas reclamation, meaning that we can help you maximize your utility budget and ensure that your custom home is a financial boon. We are here to help our customers make their custom dream home a reality. Here are just some of the reasons we are the best house builder in Somerset, PA:
Steele Construction, Inc. has more than three decades of construction experience.
Steele Construction, Inc. works directly with Heavy Timber Truss & Frame to design custom, high-end, energy-efficient homes to suit your unique needs and desires.
Our company is a one-stop shop for designing and building a custom home.
We belong to both the Laurel Highlands Chamber of Commerce and the Somerset County Chamber of Commerce.
We maintain current construction certifications
Hire Custom Construction Contractors
Whether you are looking to settle down in an established community or have your dream home custom-built, you should contact the custom home builders at Steele Construction, Inc. today!
Stahlstown, PA
Laurel Highlands Area
Pittsburgh, PA
Harrisburg, PA
Hershey, PA
York, PA
Moon, PA
West Miffin, PA
Monroeville, PA,
Greensburg, PA
Youngstown, OH
Akron, OH
Canton, OH
Parkersburg, WV
Morgantown WV
Harrisonburg MD
Seven Springs Resort,
Hidden Valley Resort
Butler, PA
Champion, PA
Somerset, PA
Somerset County, PA
Laurel Highlands Chamber of Commerce
Somerset County Chamber of Commerce
American Society of Highway Engineers